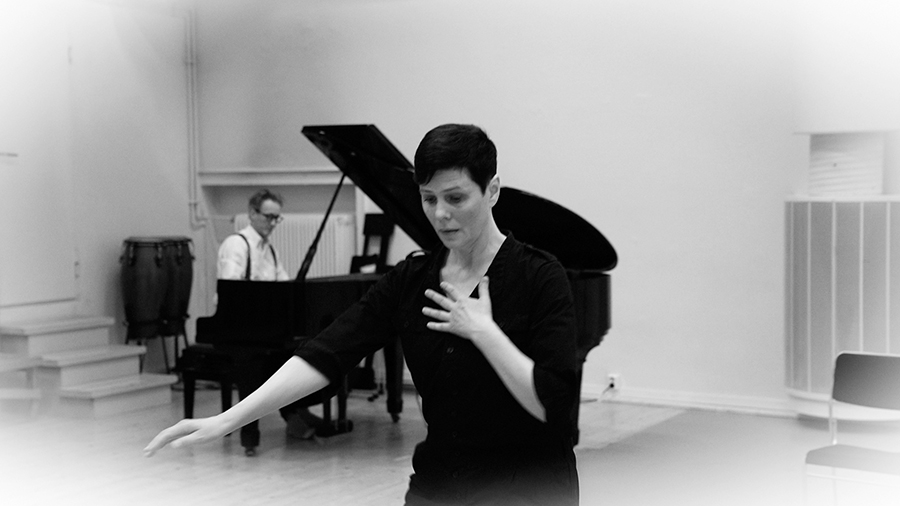 Photo: Magnus Skoglöf

Teresia Björk will start the new year by going to Lisbon the 5th 21th of January.
Teresia has the honour to once again immerse herself in parts of the danceart in Portugal.
She is invited to: residency at Teatro do Bairro- Clara Andermatt Danscompany, to give workshops at Danscompany Olga Roriz and to follow the work at CNB – National Ballet in Lisbon.The exchange in Lisbon is supported by the the Swedish Arts Grants Committee.
Inre Rum/ Interior Space: Premiere February 12th – at Dansens Hus in Stockholm!
Teresia has been exploring goodness for a long time and based on that subject created the performance together with: composer Matti Bye, writer Maria Kûchen, lighting artist Sofia Linde and scenographer Sara Selander.
Through residency at Dansens Hus, an immersion in the artistic process has become possible.
Peeled off, naked, honest, the audience is taken into music, choreography, space, time, light and darkness.
You can find more info here:
READ MORE


"En relation som lyssnar till flyktiga ögonblick"
Anna Ågström, svd.
Read more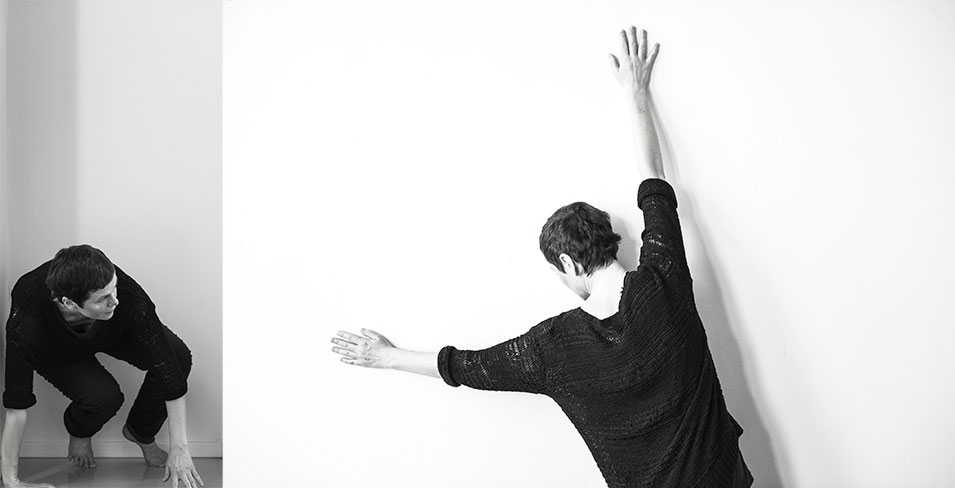 Photo: Mats Lindgren
Teresia gives daily training at DC Väst for prof dancers in Gothenburg last week in January 2019!
The film SIRI DERKERT the Trilogy will be shown at Danserhallerne in Copenhagen the 4th of February and in Västerås Konstmuseum the 6th of March.
The new project about GOODNESS called" Interior Room "is already started up and will go on during a residency in Lissabon, Portugal where Teresia is invited for 2 weeks in February at Atelier REAL.
The Swedish Arts Grants Committee makes this residency possible.
In the middle of March is Teresia guesting DC Syd in Malmö where she is invited to the project" Sharing Sessions" with prof dancers.
READ MORE
Etsningar will be shown at Bastionen in Malmö 5-6/10 and at Kammaren 25/10 in Norrköping.
The film"SIRI DERKERT the Trilogy " by Håkan Larsson will be having Premiar in Sweden at Dansmuseet in Stockholm 20th of September ,Skissernas museum in Lund 11th of October , Norrköpings konstmuseum 24th October and Atalante in Gothenburg the 20th of November. 
"Nu får Siri Derkert ett eget liv med filmen"
Dansfilmen "Siri Derkert trilogy" får urpremiär på Scandinavia House i New York den 19 juni. Den bygger på Teresia Björks tre scenverk från 2014–2017 inspirerade av konstnären som förenade experimentlust med politiskt engagemang – hennes mod, tvivel och drivkraft.
World Premiar of  the film "Siri Derkert the Trilogy"
19th of June in New York, World Premiar of  the film  " Siri Derkert the Trilogy" by Teresia Björk
Dansvetaren/lektor Bodil Persson om Teresia:
"Hög densitet parad med humor och frimodighet utmärker trilogin.
Teresia Björks koreografiska arbete är fyllt av detaljer, utmejslade och konturskarpa"
Teresia is guesting Barcelona 6th to 9th of May and New York 14th to 22nd of June 2018.
The film about "Siri Derkert The trilogy by Teresia Björk made by Håkan Larsson and Bengt Wanselius will have its Premiar 19th of June at Scandinavian House.
Teresia is invited to 5 other countries as well to present her work during 2018-2019.
In October Teresia is guesting Malmö and Norrköping with Etsningar the third part of the trilogy.
"Without Name "  8/2 2018 and "Vi-We-Nous" 22/3 2018 Uppsala Konstmuseum
Efter fem år avslutar koreografen och dansaren Teresia Björk sitt projekt om en av Sveriges stora konstnärer. Nu får vi se resultatet på Uppsala konstmuseum.
Som barn hände det att Teresia Björk tog tunnelbanan från Södermalm till Östermalm. Då, på 1980-talet, innan gentrifieringen av arbetarstadsdelen Södermalm, var Östermalm och Södermalm två helt skilda världar.
– Där, på Östermalmstorg tunnelbanestation, mötte jag Siri Derkerts konst för första gången, säger Teresia Björk.
"Ristningar i betong", som Siri Derkert skapade under några år i början av 1960-talet, är kanske den mesta kända av Stockholms tunnelbaneperrongers konstnärliga väggutsmyckningar. Dessutom är det Derkerts magnum opus.
"Etsningar på Dansmuseet är känsloladdat expressiv"
"Etsningar" är sista delen i Teresia Björks trilogi om konstnären Siri Derkert. Det är en befriande samtids-otypisk föreställning.
-DN
"Derkerts liv fångat i djärvt prövande dans"
Med "Etsningar" syr Teresia Björk ihop sin danstrilogi om Siri Derkert, den progressiva modernisten och debattören. Det är den fullödigaste av delarna, skriver Anna Ångström, som kommer att sakna gestalten i den vita målarrocken.
-SvD
"ETSNINGAR" – PREMIÄR 3rd of October 2017
Två koreografer. Ett samtal.
Under två separata kvällar presenterar koreograferna och dansarna Ulrika Wedin och Teresia Björk nya verk. Föreställningskvällarna avslutas i ett gemensamt samtal med publiken där två intressanta teoretiker från olika fält bjuds in – där koreografernas arbete och verk, den samtida dansen och livets olika villkor i stort och smått kan diskuteras, dryftas och reflekteras över.
Teresia went to Beijing
Teresia went to Beijing in August 2016 for the premiar of the second part of her trilogy about Siri Derkert- "Vi-We-Nous" It will also have a Swedenpremiar in Stockholm at the Dancemuseum,12-15th of October 2016.
Ongoing collaborations with other choreographer dancers and directors in Sweden and Europe.
En närvaro som förför
"ViWeNous" är den andra delen i en tänkt trilogi. Örjan Abrahamsson hänförs av Teresia Björk som smärtsamt och vackert dansar fram Siri Derkerts formbara år.
"THE NEW" Beijing Theatre 2016